Kia Carnival Owners Manual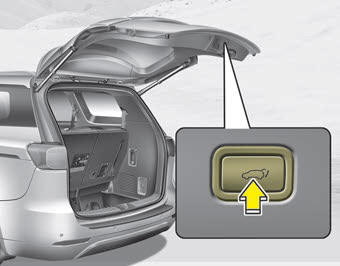 The driver may set the height of a fully opened tailgate by following the below instruction.
1. Confirm the position of the power door ON/OFF button is ON (not depressed).
2. Position the tailgate manually or via automatic operation to the height you prefer.

WARNING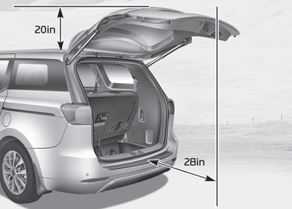 Make sure that there are no people or objects in the path of the power tailgate (or smart tailgate) prior to use. Serious injury, damage to the vehicle or damage to surrounding objects may result if contact with the power tailgate (or smart tailgate) occurs.
3. Press the tailgate close button for more than 3 seconds.
4.You will hear the system beep twice indicating height has been set up.
The tailgate will open to the height the driver has set up.










© 2023 www.kiacarnivalmanual.com. All Rights Reserved.